Looking to know more about skilled migration?
MORE ABOUT SKILLS ASSESSMENTS
The first step in the Skilled Visa process is to obtain a Skills Assessment from the relevant skills assessment authority. Each eligible occupation (whether on the Skilled Occupation List or a State Migration Plan) has an Australian skills assessment authority designated by the Department of Immigration and Border Protection. For example, nurses and midwives apply to the Australian Nursing and Midwifery Board for a skills assessment, while tradespeople apply to Trades Recognition Australia.
Following a successful application for a skills assessment, an official document from the relevant assessing authority will be issued which must be submitted in your visa application. Without this document no skilled visa application can be validly lodged. Each skills assessment authority has their own specialised criteria, separate from the visa criteria, which must be met. Often these skills assessment requirements can be more difficult.
For some trade occupations, a practical skills test comprises a major part of the relevant skills assessment. This practical test is completed locally and once passed results in not only a skills assessment being issued, but also an Australian trade qualification. In other trade occupations, where the application is entirely paper-based and no practical skills test is involved, if an applicant does not have the required overseas trade qualifications (with skills instead being gained on-the-job) then obtaining an Australian qualification may be necessary beforehand. This can be done at your home location and is assessed entirely on your prior on-the-job learning and skills in your industry. In such cases an Australian trade qualification may not only be necessary to meet the skills assessment criteria, but will be of benefit in the Australian job market.
As the skills assessment forms the crucial first step, obtaining professional advice from a Registered Migration Agent on your eligibility for a skills assessment and also the skilled visa itself is vital. We therefore invite you to complete our free visa eligibility questionnaire which will allow us to assess your eligibility for an Australian skills assessment in your specific occupation and whether you qualify for a skilled visa also.

consultation SERVICES
BOOK YOUR STRATEGY SESSION
WHY USE a
REGISTERED MIGRATION AGENT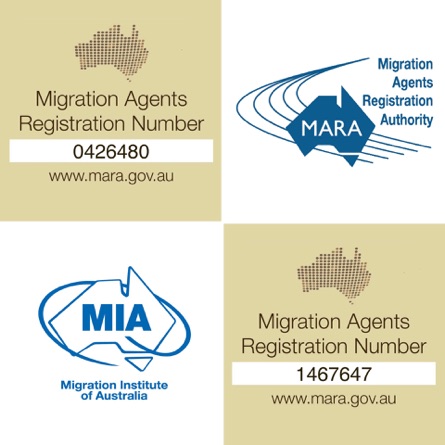 Australia's immigration law is complex and constantly changing in accordance with the government's specific migration objectives.

Legal requirements for Australian visas are strictly enforced and applications are closely examined for compliance to determine whether applicants have the necessary skills to benefit Australia.
It is important to engage the services of a Registered Migration Agent (RMA) who is trained and experienced in the intricacies of Australian immigration law. RMAs are authorised by the Australian Government to provide migration advice and undertake continuing professional training to keep up to date with changing visa policies and regulations.

Ensure your application has the very best prospect of success.
As Registered Migration Agents we know what the government are looking for and how to structure your application to make sure that it stands head and shoulders above the rest.
Eliminate Expensive Mistakes
Making a mistake on your Visa Application because you have tried to do it yourself can be very expensive to rectify and can result in your application being delayed and even failing.
We do all the hard work so you don't have too. Save your time and remove the stress by engaging out Registered Migration Agents.

Protect your rights as a consumer. Registered Migration Agents are governed by a strict code of conduct.

Ensure You Receive Qualified Advice
We know what we are taking about. Use a Registered Migration Agent to make sure are receiving advice from a qualified and licensed visa professional.

GET IN

TOUCH

We would love to hear from you. If you have any questions or queries or if you just want to say hi! Pick up the phone or send us an email. Alternatively fill in the form below and we will get in contact with you.

© 2018 All rights reserved.