I'm interested in moving to australia!
Expression of INTEREST (EOI)
From 1 July, 2012 all skilled visa applicants are required to submit an Expression of Interest (EOI) through the Skilled Migrant Selection Register – commonly known as SkillSelect. The purpose of SkillSelect is to match the best qualified applicants to the number of skilled visas available.

SkillSelect
EOIs are placed on the SkillSelect and are ranked within their occupation according to the number of points scored on the visa points test. Each month the Department of Immigration selects those applications most highly ranked in each occupation to receive an invitation to lodge a full visa application. However, with the impact of Covid-19 the ITA rounds are currently every 3 months. Once an invitation is issued, applicants have only 60 days to lodge a visa application with all supporting evidence. This means a skills assessment and (if applicable) an English test should be completed prior to submitting the EOI as 60 days is not long enough to obtain these. EOIs remain on the SkillSelect until they receive an invitation or for two years. As new EOIs are continually received, only those with a competitive points score or those that are selected for sponsorship by a state or territory government will receive an invitation.

An occupation ceiling has also been set by the Department of Home Affairs (DHA) to ensure that an even spread of occupations receive visas each year. The occupation ceiling places a limit on the number of visas available in each occupation annually – once this limit is reached applicants in that occupation will have to wait until the next visa programme year (beginning every 1 July) to be eligible to receive an invitation. Because of this, submitting an EOI earlier rather than later is advised.

When submitting an EOI, applicants can indicate that they wish to be considered for state or territory sponsorship. If doing so, they elect which states/territories they are interested in being sponsored by – their sponsorship options being limited to those states/territories which offer sponsorship to their occupation. State and territory governments then search the SkillSelect and using their own selection criteria choose who to sponsor from those interested in line with their State Migration Plan. Those selected by a state/territory for sponsorship will then receive an invitation to lodge a visa application from DHA.

If they also choose, applicants can indicate that they wish Australian employers to have access to their information on the SkillSelect. Interested Australian employers can then contact applicants directly regarding sponsorship through the separate employer sponsorsed visa programme.

An EOI application requires biographical information to be provided, including qualifications and work history. It also requires a claim for points to be made against the visa points test. Supporting documentary evidence is not required at the EOI stage. All information provided and points claimed must though be honest and entirely correct as the EOI will be later cross-matched against the final visa application where comprehensive supporting documentation is required. Any discrepancies or points illegitimately claimed will likely lead to a visa application refusal and could also result in you receiving a three-year ban from applying again because of application fraud.

Because of this, a strong EOI application that is entirely accurate is important. Likewise is consistency between the EOI and subsequent skilled visa application. A professionally prepared EOI and visa application lodged by a Registered Migration Agent, therefore, provides your best guarantee of success. We can also ensure you obtain the maximum number of points to ensure you are well placed to receive an invitation to apply.

By completing our free visa eligibility questionnaire we can provide a detailed assessment of your visa eligibility, including your points score and also details on which states and territory sponsorships are available to you.

consultation SERVICES
BOOK YOUR STRATEGY SESSION
WHY USE a
REGISTERED MIGRATION AGENT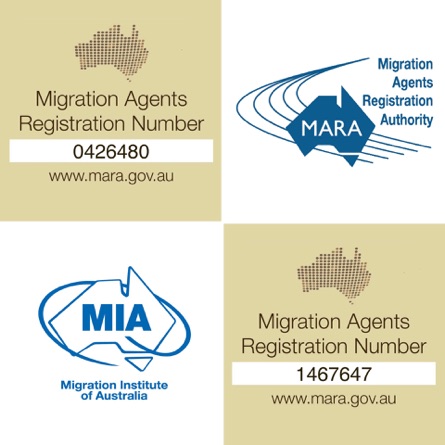 Australia's immigration law is complex and constantly changing in accordance with the government's specific migration objectives.

Legal requirements for Australian visas are strictly enforced and applications are closely examined for compliance to determine whether applicants have the necessary skills to benefit Australia.
It is important to engage the services of a Registered Migration Agent (RMA) who is trained and experienced in the intricacies of Australian immigration law. RMAs are authorised by the Australian Government to provide migration advice and undertake continuing professional training to keep up to date with changing visa policies and regulations.

Ensure your application has the very best prospect of success.
As Registered Migration Agents we know what the government are looking for and how to structure your application to make sure that it stands head and shoulders above the rest.
Eliminate Expensive Mistakes
Making a mistake on your Visa Application because you have tried to do it yourself can be very expensive to rectify and can result in your application being delayed and even failing.
We do all the hard work so you don't have too. Save your time and remove the stress by engaging out Registered Migration Agents.

Protect your rights as a consumer. Registered Migration Agents are governed by a strict code of conduct.

Ensure You Receive Qualified Advice
We know what we are taking about. Use a Registered Migration Agent to make sure are receiving advice from a qualified and licensed visa professional.

GET IN

TOUCH

We would love to hear from you. If you have any questions or queries or if you just want to say hi! Pick up the phone or send us an email. Alternatively fill in the form below and we will get in contact with you.

© 2018 All rights reserved.