WHY USE
REGISTERED MIGRATION AGENT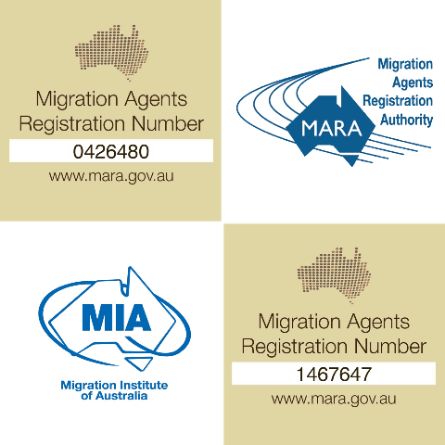 Australia's immigration law is complex and constantly changing in accordance with the government's specific migration objectives.

Legal requirements for Australian visas are strictly enforced and applications are closely examined for compliance to determine whether applicants have the necessary skills to benefit Australia.
It is important to engage the services of a Registered Migration Agent (RMA) who is trained and experienced in the intricacies of Australian immigration law. RMAs are authorised by the Australian Government to provide migration advice and undertake continuing professional training to keep up to date with changing visa policies and regulations.

Ensure your application has the very best prospect of success.
As Registered Migration Agents we know what the government are looking for and how to structure your application to make sure that it stands head and shoulders above the rest.
Eliminate Expensive Mistakes
Making a mistake on your Visa Application because you have tried to do it yourself can be very expensive to rectify and can result in your application being delayed and even failing.
We do all the hard work so you don't have too. Save your time and remove the stress by engaging out Registered Migration Agents.

Protect your rights as a consumer. Registered Migration Agents are governed by a strict code of conduct.

Ensure You Receive Qualified Advice
We know what we are taking about. Use a Registered Migration Agent to make sure are receiving advice from a qualified and licensed visa professional.